In 2018, we were given a lot of news and innovation when it comes to a smartphone. Even smaller, the fingerprint sensor came on the screen and the cameras tripled.
Though it has been the trending year of notch and face scanner in smartphone, still we want more as the customers.
Recently, a famous Twitter tipster, Ben Geskin dropped about the trends which can be followed in upcoming year, 2019.
2019 Smartphone Trends:

1. 'Punch Hole' Display Camera Cutout
2. Foldables
3. Triple+ Camera Setups
4. In-Display Fingerprint Readers
5. 5G pic.twitter.com/NdhxLIvUl7

— Ben Geskin (@VenyaGeskin1) November 29, 2018
He listed five trends which can shape the future in the smartphone world:
'Punch Hole' Display camera cutout
In its upcoming smartphones, Samsung has even agreed to theupcoming' Punch Hole ' technology, which will eradicate the concept of notch and provide a punch hole like cut- out that acts as a front cam.
Eventually, it is a step taken to increase screen space by overcoming notch problems.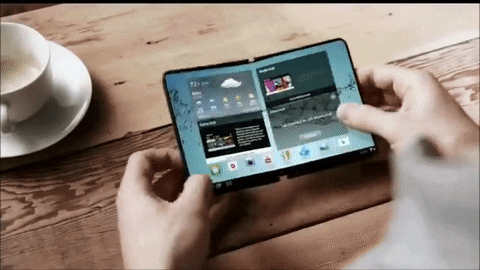 Foldable phones are coming and many prototypes have been dropped online. Samsung's upcoming foldable smartphone is working on it and they have also spoken about it in their events.
Will it become a revolutionary concept? Fingers Crossed!
Triple + Camera Setups

It is not a new concept as we have seen many smartphones lunched this year with triple plus camera setups. Starting off with Samsung to Huawei, everyone is following this trend.
And, in future we might see it as a regular concept.
Also Read-

About Vivo NEX S2
In-display fingerprint reader
One Plus 6T recently brought this feature and it seems like it is a quintessential feature for the users.
No more fingerprint sensors at the back, bring it in the screen and the job gets much easier.
5G phones might be knocking our doors anytime soon. It seems like 2019 can be that year when smartphone brands will introduce this feature to attract the customers.
Till now there is a real scarcity of such phones. So, bringing this feature in the upcoming phones can become the ebb-flowing trend next year.
3